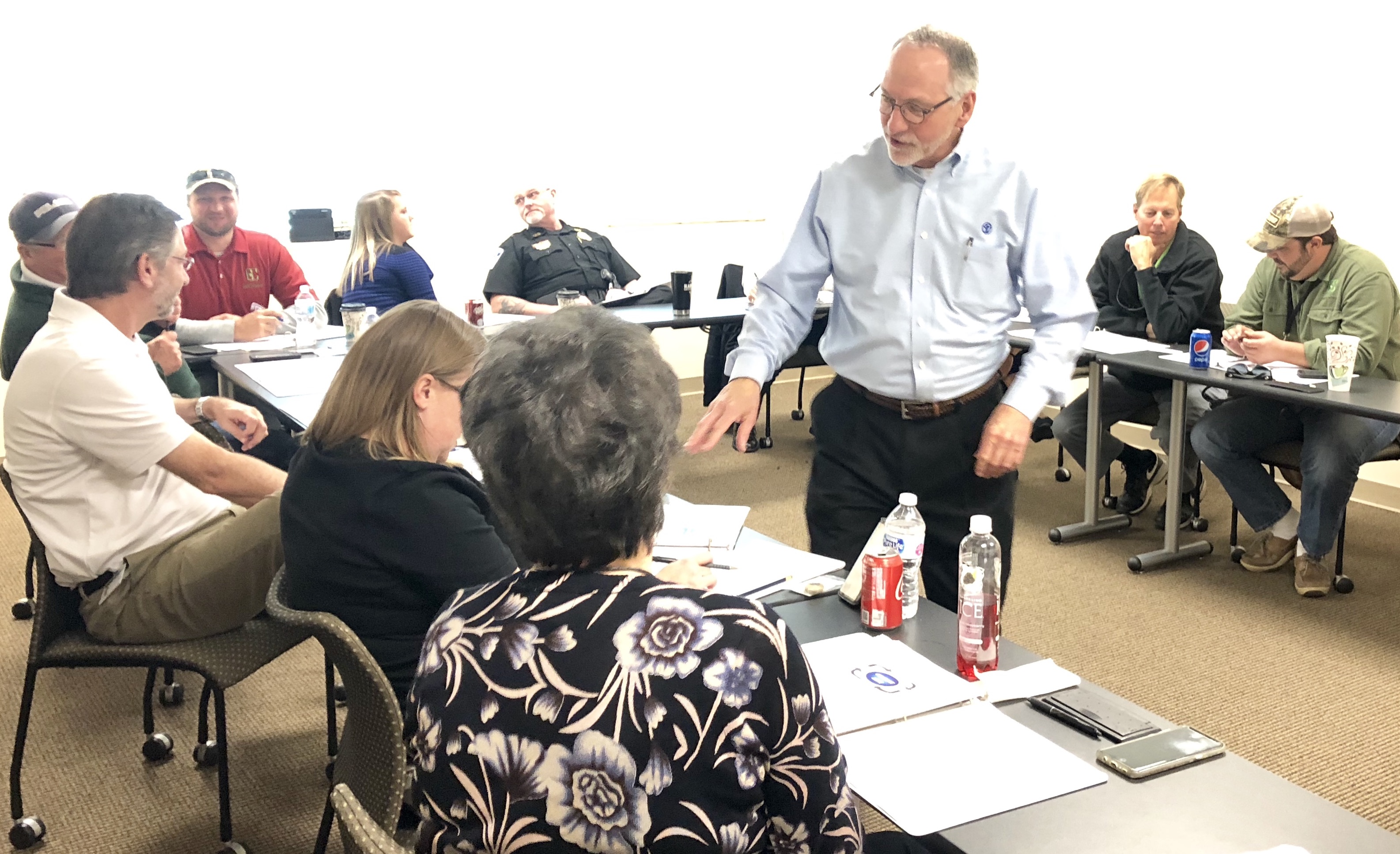 Our training services are based on the principle that a well-trained employee is more productive. This higher level of productivity benefits both the organization and the employee, who is rewarded through career advancement and self-satisfaction.
Our clients are provided customized, comprehensive, high-quality instruction ranging from introductory level workshops to advanced seminars for executive management. Our subject matter is highly flexible and is continually evaluated for modification. Classroom sessions incorporate numerous instructional methods based on effective adult learning techniques and are highly participatory.
By including Action Plans in most workshops, our training is designed and delivered to ensure the content is immediately applicable on the job.
Some of the corporations that we have provided Customer Service and Professional Development training to include:
The Coca-Cola Company
Verizon
Apex Plumbing Solution
The Equitable
BellSouth
Initial Contract Services
Orkin
Snapper Power Equipment
Puritan Churchill Chemicals
Rollins Protection Services
OKI
We have also provided Team Building and Leadership training programs to several branches of the U.S. Armed Forces, Employer Support of the Guard and Reserve (ESGR), the U.S. Probation Office, the Federal Prison System, and the Georgia Department of Juvenile Justice.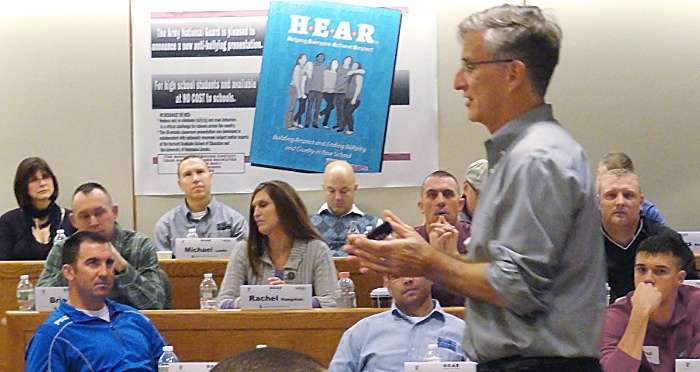 Our team is fully capable and engaged in training development through all phases of the ADDIE process: Analysis, Design, Development, Evaluation, and Validation. We have developed and maintained more than fifty courses of instruction for the Army National Guard Professional Education Center. A description of our processes:
Analysis
Training analysis processes provide information for the design and development of training that, in turn, is used to produce Soldiers and civilians capable of performing their tasks and duties.
Training analysis identifies valid training and non-training solutions to unit and individual performance deficiencies. It determines what is trained in the form of critical individual tasks and supporting skills and knowledge and establishes Training Development requirements. The end results of the analysis process is identification of the task(s) as well as the specifications needed to perform each task, such as conditions, standards, and performance measures, among others. The primary types of analyses performed by our team are: needs analysis, outcomes analysis, target audience analysis, job analysis, individual task analysis, and resource analysis.
Design
Design is a planning process that occurs prior to the development phase. It is transitional. Analysis phase products are reviewed again, revised if necessary, and are used to inform the design processes. As the design process continues, some products are completed, and others are started for completion during development.
Design produces the details of "when," "where," and "how" learning outcomes will be met. If the results of analysis represent a need for learning, then the design process begins. The products created during the analysis phase are used to identify the course and lesson components. It involves generating solutions for both well and ill-defined problems, transforming design requirements into design specifications. During this phase, learning outcomes are generated, content is sequenced, assessments and strategies are designed, instructional message, media types and delivery systems are determined, and evaluation plans developed.
Development
During the development phase, course materials are developed according to course design specifications. In addition, operational trials are performed on sections of the course, which are then redesigned as needed. Adaptation of existing materials is performed, prototypes are developed, and final instructions are given, along with implementation guidelines. Evaluations are conducted throughout this phase. The development of the course will vary depending on the instructional environment and course strategies / content / objective needs.
A course is prescriptive and trains the critical tasks and knowledge/skills required for qualification of a specific job. Producing a course involves all of the ADDIE processes. It involves the creation or revision of all course documentation (instructional materials, tests, student handouts, student assessment plan). The training products listed are considered complete when all included training materials have been developed and validated, and the authority for implementation has approved the course.
Evaluation
Internal Evaluation
Internal evaluations for new and existing courses provide the means to determine whether the training and training development efforts have accomplished what was intended. Internal evaluations focus on the training development process and the measurement of learning that was gained from the training program, in an effort to continually improve instructional system quality and effectiveness.
Course-Curriculum Review
The objective of the Course Curriculum Review (CCR) is to provide the customer with a comprehensive internal evaluation process that can assess the overall health and wellness of a course, and to collectively determine the specific entry point(s) within the ADDIE Process (if required) to improve course effectiveness.
External Education/Training Evaluation
External evaluation provides the means to determine if the training product meets the needs of the organization. This evaluation verifies that the training effectively and cost-efficiently produce graduates who meet established job performance requirements. The external evaluation is considered complete when external evaluation feedback is provided to the training department to correct deficiencies and those deficiencies are corrected.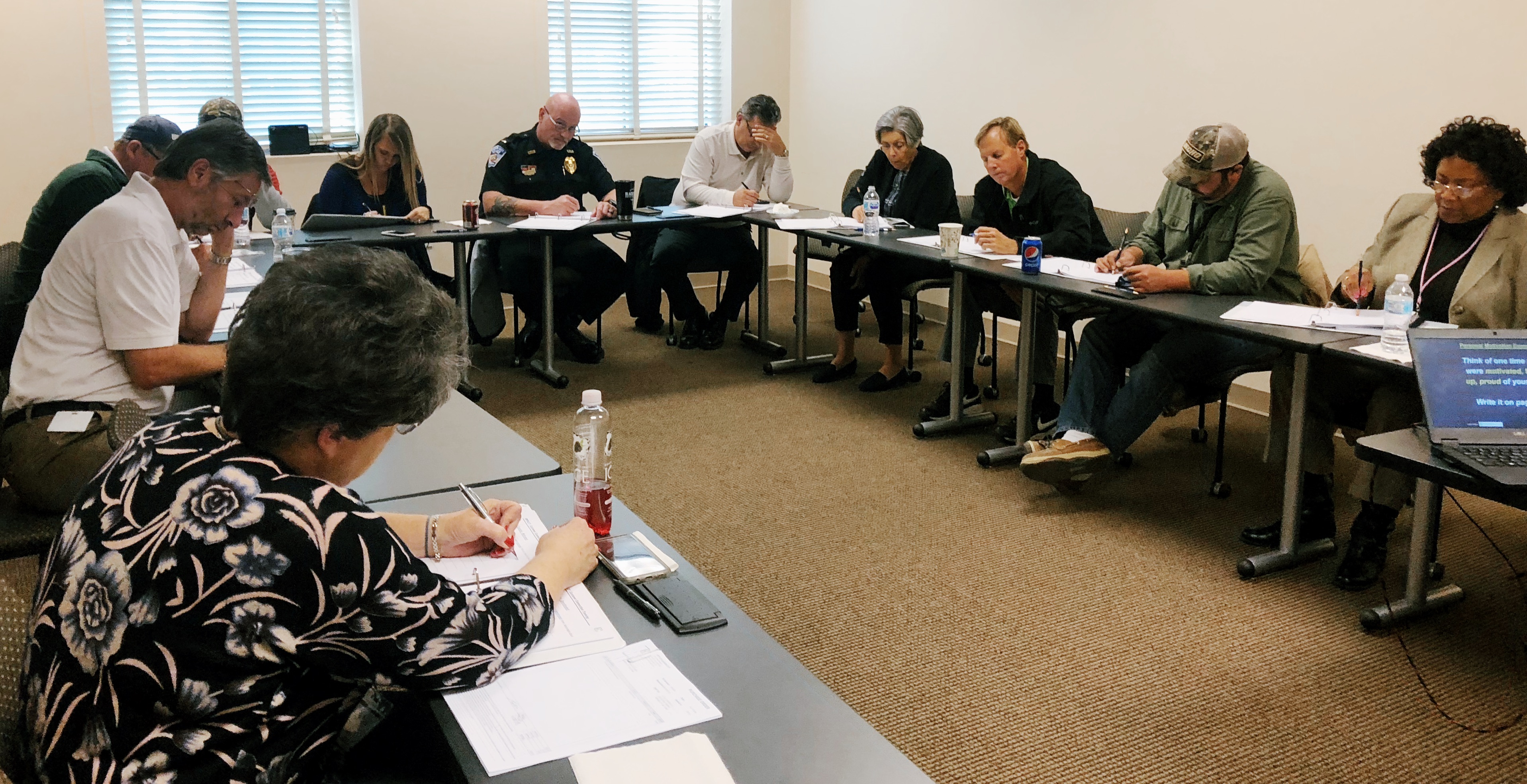 Validation
Validation is used to determine the efficiency and effectiveness of a new or revised training product/material in training the target audience to accomplish the established learning objectives. The training proponent considers the validation complete when the designated representative signs off on the validation and the results are disseminated to the appropriate information users. Specific training/training development responsibilities related to validation are as follows:
Validate all training products/materials, to include training courses, correspondence courses/sub courses, Interactive Multimedia Instruction (IMI), TADSS, audiovisual products, and job aids prior to reproducing, implementing, or distributing training.
Validate all tests before they are implemented.
Use validation feedback to improve training products/materials.
Verify with QAO instructor contact hours in POIs and supporting lesson plans.
Obtain command approval of validated products.
Mobile Training Team Services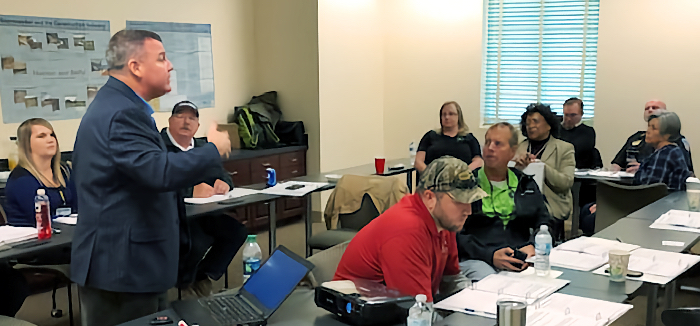 We have the proven capabilities to provide a Mobile Training Team (MTT) to support a national roll-out of essential training programs.
Instructors:
Resources and relationships throughout the country to find instructors with the necessary background and qualifications to provide desired subject matter expertise.
Train-the-trainer experience to certify a MTT with initial skill set training and on-going developmental coaching.
Resources to employ multiple trainers across multiple locations to meet a high level of demand.
Curriculum Development:
Needs assessment services and a full range of customer-specific training services that meet documented needs.
Variety of experience using various modalities of training (to include online training) depending upon the customer's expectations and needs.
Customized training presentations and materials.
Training Event Coordination:
Substantial experience coordinating training at both the national and local level to ensure error-free execution of the event.
Resources and experience to manage the on-site aspect of the training, to include identifying suitable locations and the online registration of students.
Logistical and training resources to conduct concurrent "turnkey" events.
Post-Training Services:
Standard is for all participants to complete a comprehensive post-training survey. All trainers complete an After Action Report following each training event.
Use feedback to continuously improve the quality of trainers and services.
Best practices leveraged across the MTT as they are discovered.